Rangatira
Hellers is becoming a market leader after picking up new brands including Kiwi Bacon last year, according to investment company Rangatira.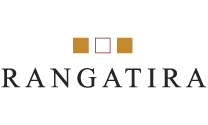 Wellington-based Rangatira holds half of bacon and sausage company Hellers, which in turn bought Goodman Fielder Meats at the start of last year.
Rangatira announced a full year profit of $13.7 million for the March year on Wednesday, down from more than $39m in the previous year which was boosted by a one-off gain of $32m from selling an investment.
Rangatira's operating earnings were $9.2 million, up on last year's $8 million, reflecting improved performance in some portfolio companies.
Hellers was now "close to being the market leader" according to Rangatira chief executive Phil Veal, with around a third of the market.
Hellers competes with main rival the Beehive brand, which is part of the Australian-based Primo meat company.
Rangatira has more than tripled the value of its investment in Hellers as a result of the meat company's expansion and a new factory at Kaiapoi, near Christchurch.
Rangatira's investment portfolio is worth about $200 million and ranges from Hellers to the Polynesian Spa in Rotorua, Rainbow's End theme park in Auckland and Tuatara Brewing, with a brewery on the Kapiti Coast.
Rangatira is also looking for new investments to add to its portfolio with about $40m available to spend, or possibly more. That is likely to involve two or three new firms, and Veal said he was confident of something "in the next few months".
"We see plenty of opportunities in our sweet spot in the New Zealand middle market that wouldn't require us to raise capital," Veal said.
Rangatira was looking for more companies of Hellers size, rather than smaller firms.
The Goodman Fielder meat business owns grocery brands Kiwi, Hutton, Sizzlers and Brooks, and had been expected to contribute additional revenues in the vicinity of $50m.
"Kiwi Bacon is really starting to pay dividends for us," Veal said on Wednesday.  Kiwi Bacon was re-launched a few months ago as a "free-farmed" New Zealand bacon and that was "starting to get traction" with rising sales volumes.
However, the integration of Hellers and Goodman meats had been a struggle in the first half of the financial year, with a diverse set of brands from Sizzlers and Huttons, to Kiwi Bacon.
Meanwhile, Rainbow's End brought in a new thrill ride at the start of last year, called "Stratosfear" which was its "scariest ride".
"That's been tremendously successful and along with the additional attraction of Kid's World has really helped drive numbers through the gate," Veal said.
"It is a terrifically good business," he said.
Visitor numbers were up more than 10 per cent a year, with more out of town and foreign tourists. There had also been a lift at Polynesian Spa in Rotorua, which is 51 per cent owned.
Rangatira also holds 35 per cent of the Tuatara Brewery which was seeing "strong double-digit" growth in the past year.
"The business is profitable and we are expanding out of our Wellington base to Auckland and Christchurch," Veal said.
Tuatara also opened "The Third Eye" mini-brewery and tasting room in Wellington earlier this year, which is a test-lab for beer.
Tuatara is also starting to export to Britain as part of a New Zealand craft beer collective.
Rangatira's bottom line profit was boosted in the previous year by one-off gains of $32.1 million, primarily from the sale of Rangatira's stake in Contract Resources Limited.
Total shareholder returns were 5.2 per cent in the past year, including dividends to shareholders and the changes in the value of investments. That was less than the 10 per cent average in the past decade or so.
The company declared a final dividend of 27 cents a share, to be paid at the end of June.
Rangatira's main shareholder is the JR McKenzie Trust.
June 10 2015
 – Stuff