Mar 13, 2014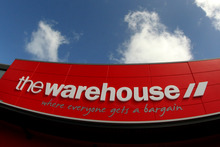 New Zealand's merger and acquisition market is the most buoyant it has been since 2007 and more deals are likely, according to KPMG
The accountancy firm today released its six monthly M&A Predictor report which analyses data on New Zealand's top 50 listed companies to gauge market confidence and capacity for deals.
Tony McNaught, KPMG New Zealand head of mergers and acquisitions, said the market was already more active than it was 12 months ago and he expected it to get busier with his own firm's pipeline of deals twice the size it was a year ago.
"People are looking for growth through mergers and acquisitions whereas before the last 12 months it was more opportunistic."
McNaught said the big change was market confidence with general indicators all looking positive for New Zealand.
KPMG, which mainly handles deals in the mid-market worth $25 million to $200 million, had seen a good number of deals done in the last year.
Last year, it helped the owners of Torpedo 7 sell the business to the Warehouse. McNaught said that deal was designed to help the retailer grow in the online market.
Last week, the Warehouse announced another growth move into financial services part of which involves acquiring the New Zealand business of Diners.
McNaught said in its experience there was now a healthy degree of interest in assets. "Buyers have got confidence and a bit of capacity."
Banks were also being much more open to lending to businesses.
McNaught said there were two trends emerging – a boost in small private sales and growth companies considering a sharemarket float.
"There are a number of private businesses worth $10 million to $70 million where owners have come though quite a difficult patch and they are now starting to bear fruit out of cost cutting and rationalisation measures. They are now finding more inquiry and interest in their businesses."
The money being offered by buyers was also matching up to what business owners thought their businesses were worth. Two years ago that was not the case, McNaught said.
He was also seeing more openness from the high-tech sector to go down the IPO route. Last year there were 10 new listings on the stock exchange. McNaught said the next 12 months could see that figure surpassed.
By Tamsyn Parker