Jun 4, 2015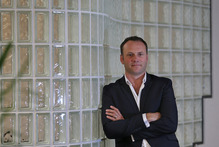 Seven repayable government grants have been awarded to startups through the new technology business incubators, seven months on from the scheme's launch.
The total allocated since October last year is $3.15 million from the $31.3 million in new funding over four years set aside in the 2013 budget for grants made through the three technology incubators funded by Callaghan Innovation.
Modelled on an Israeli incubator system, the privately-owned technology incubators commercialise complex intellectual property mainly sourced from publicly funded research organisations such as universities and Crown Research institutes.
The repayable grants allocated so far have all been through the PowerHouse Ventures incubator, which has been investing in startups since 2009.
The other two new technology incubators, Astrolab in Auckland and WNT Ventures in Tauranga, have applied for some of the 22 pre-incubation grants worth $35,000 each but none of the repayable ones.
Repayable grants help 'prove up' technology typically before angel investors will risk their money and pre-sales.
The pre-incubation grants are a step earlier and allow the incubators to explore whether a promising technology is worth investing in.
WNT Ventures chief executive Carl Jones said it was late to the party, only setting up in December last year. It is close to signing deals with three companies that would all apply for the repayable grants, he said.
Astrolab had also taken some time to get its infrastructure in place and should have three to five companies entering the repayable grant scheme by the end of this month, said CEO Brett Oliver.
Callaghan Innovation business acceleration manager Cath Hopkins said the incubators were meeting expectations.
Most of the grants related to intellectual property from public research organisations and three went to startups that were already in PowerHouse Ventures' existing portfolio.
"Some of these utilise existing incorporated companies and bring exciting new IP together with existing technology to create new opportunities. The important thing is the commercialisation of new IP through the repayable grants," Hopkins said.
The government contributes up to $450,000 over two years to successful applicants, matched by $150,0000 in private sector investment.
The grants start being repaid when the company begins to make sales, limited to 3 per cent of total revenue per year.
International experience has shown the repayment rate averages about 60 per cent but the grant is seldom recovered when a startup fails.
Science and Innovation Minister Steven Joyce said in a statement released yesterday, after facing select committee questions on the grants, that the kinds of companies beginning to emerge from the new technology incubators were "clearly fulfilling their promise to produce the smart startups we need to grow our economy".
Recipients include early-stage medical diagnostic company Tiro Lifesciences, CropLogic, which is integrating aerial image analysis technology, Avalia Immunotherapies, which is commercialising technology aimed at improving the efficacy of immunotherapies and vaccines, and Koti Technologies, which is developing ceramic coatings for bacteria-killing products for high-touch surfaces.
They also include Certusbio which is developing a range of biosensor technologies for industrial and environmental monitoring, Fluent Scientific, which is combining facial and voice analysis to increase the accuracy of emotion detection, and Invert Robotics, a startup based on robotic ultrasonic technology for detecting surface cracks in stainless steel tanks and silos.
PowerHouse Ventures CEO Stephen Hampson said his company was on target for a $40 million initial public offering later this year to raise capital for follow on investment as the startups in its portfolio grow.
Typically it takes about 10 years to get a return for investors.
Hampson says the other incubators may eventually collaborate with PowerHouse Ventures to participate in follow on investment in startups.
There had been the odd overlap in interest in the same technology but there was no shortage of ideas worth investing in at this stage, said Jones. WNT Ventures has $1.8 million in investment capital waiting to be allocated.
Astrolab's Oliver said the scheme fills a gap, giving investors increased confidence in early-stage investment in higher risk/higher return complex technology ventures that would not otherwise have got the investment commensurate with the quality of the technology.
"We're positioning New Zealand technology ventures to be on a more even footing with overseas ventures particularly for the critical second and third rounds of investment, whereas in the past they have run the risk of looking like a starved second cousin."