This year has seen a halt in the growth of bricks-and-mortar fashion stores in China, leading to major strategy changes among the industry's leaders. We look at how integrating online and offline services helps retailers grab market share
PUBLISHED : Sunday, 29 October, 2017
The "Great Retail Apocalypse of 2017" is a term that sends anxiety levels soaring across the international fashion industry. And while it may sound theatrical, this phrase has been coined to reflect a very real problem – and one that originated in China.
This is the first year in history that has seen more luxury store closures than openings around the world, bringing a sudden halt to the relentless expansion of European and American brands.
It was China that caused the initial flurry of bricks-and-mortar builds, and a decade down the line, it was also China that precipitated the current crisis.
When European retailers first opened their eyes to the business potential in China in the 2000s, a plethora of glitzy boutiques catering to newly minted millionaires started springing up around the country.
Luxury brands have missed opportunities to optimise their omnichannel capabilities. LIZ FLORA
This quickly turned into a feeding frenzy, with the pace of openings becoming somewhat frantic over the last decade – by 2014, 10 of the world's top luxury brands had built 1,320 stores in China in just four years. The thinking was, a glossy luxury boutique in every first and second tier city in China would make up for stagnating growth in the West.
But these fashion CEOs didn't bank on a few major factors.
First, since 2013 – in the midst of this building boom – luxury sales have been slowing in China. The personal luxury goods market, which is currently worth HK$3 trillion (US$380 billion), was flat in China and Hong Kong last year, and according to Bain & Company, this is not a blip, but a new "modest" pattern that is here to stay.
Additionally, Chinese consumers often prefer shopping in a country associated with the item itself: buying Prada in Milan, Burberry in London and Dior in Paris. This romantic desire is backed up by the cold, hard fact of affordability – due to import taxes and rents, prices are still higher in China than in the West, albeit by a smaller margin than in the past.
And finally, e-commerce has taken off with greater speed in China than almost anywhere else on earth. Alibaba (Alibaba is the owner of the South China Morning Post) and JD.com have been credited with transforming the landscape of online sales in China, and during their intense two-decade battle for market share, they have created an all-powerful domestic online shopping market.
This is reflected by their ever-growing revenues. Alibaba earned US$7.4 billion in the quarter ending June 2017, an increase of 56 per cent since 2016. JD.com, meanwhile, made US$13.7 billion in the same period, an increase of 43.6 per cent.
And they are now going after the luxury market. Last month JD.com, which has already invested in luxury London-based e-tailer Farfetch, announced an upcoming partnership with Saint Laurent in China. Meanwhile, Alibaba is set to launch its own dedicated high-end platform, Luxury Pavilion, featuring brands such as Burberry.
[Japanese] stores are designed to make you feel completely spoiled. And there is no way online can compete with that. NICOLE BARGWANNA
Amid this e-commerce growth, brands are clearly failing to convert online clients into in-store customers.
"Luxury brands have missed opportunities to optimise their omni-channel capabilities," says Liz Flora, the editor of Asia-Pacific research for business intelligence firm L2.
"Only 14 per cent of fashion brands in China offer in-store product availability online, while 5 per cent allow users to pick up online purchases in the store and none allow in-store returns of online purchases."
"It's just as crucial to offer omni-channel capabilities outside China as it is domestically," she continues, "since Chinese consumers make most of their luxury purchases abroad and are increasingly relying on mobile devices for information as they travel independently.
"Few brands are utilising WeChat's geolocation capabilities internationally, despite the importance of shopping for global Chinese travellers. Only 19 per cent of fashion brands and 15 per cent of watch and jewellery brands offer international locations on WeChat store locators."
Retailers have found painfully high rents in Causeway Bay, Hong Kong and on Nanjing Road, Shanghai, are no longer viable. Top-tier brands including Hermès and Louis Vuitton have closed 62 stores in Greater China since January.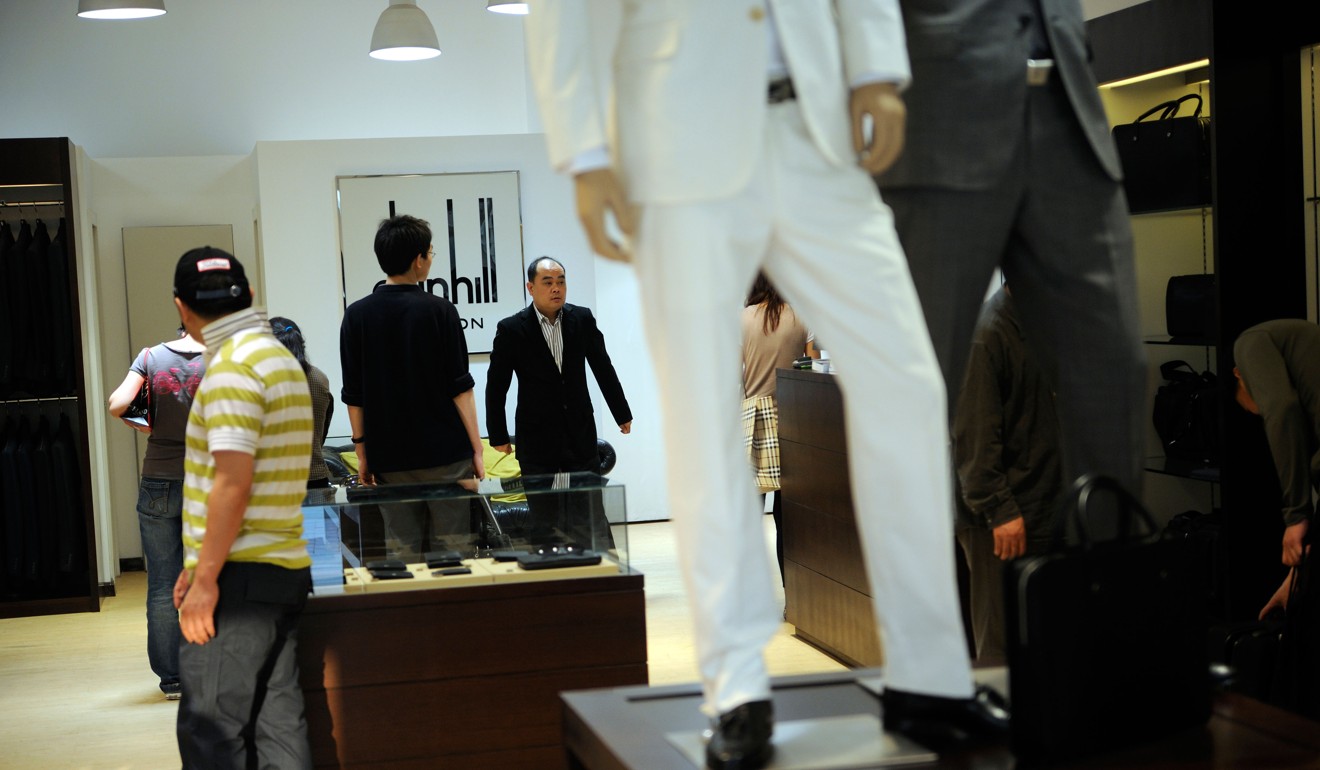 British menswear label Dunhill was one of the first luxury brands to enter the country, but it failed to capitalise on the e-commerce boom, neglecting to put much of its stock online and pushing bricks-and-mortar openings too hard without sufficient marketing to back them up.
Other brands, however, have weathered the Chinese retail storm, opening more rather than fewer stores over the last 12 months.
Chinese consumers make most of their luxury purchases abroad and are increasingly relying on mobile devices for information. LIZ FLORA
Cartier leads in omni-channel and concierge service capabilities and it offers both in-store pick up and online store appointment reservations," says Flora. "Panerai has a store locator map that directs customers to locations with items in stock."
Meanwhile, brands that have used WeChat to promote their international selection of shops over the Lunar New Year travel period are also seeing significant returns. Hugo Boss created a campaign that allowed users to search by continent and country for shopping opportunities, while Lacoste listed its international store locations in a special New Year post.
But while harnessing e-commerce is essential, the mindset of international luxury brands also has to alter, with labels focusing on creating a better in-store experience in fewer locations.
A number of commentators have suggested that luxury brands should look to Japan, where department stores and boutiques have crafted an experience-based shopping culture that has kept e-commerce rates at one of the lowest in the developed world.
This is mainly thanks to their highly personalised service, where members of staff set aside products for certain clients or even take them directly to their homes.
"Walking into a Japanese store is an extraordinary experience," says Nicole Bargwanna, founder of fashion boutique consultancy CPR Tokyo. "These stores are designed to make you feel completely spoiled. And there is no way online can compete with that."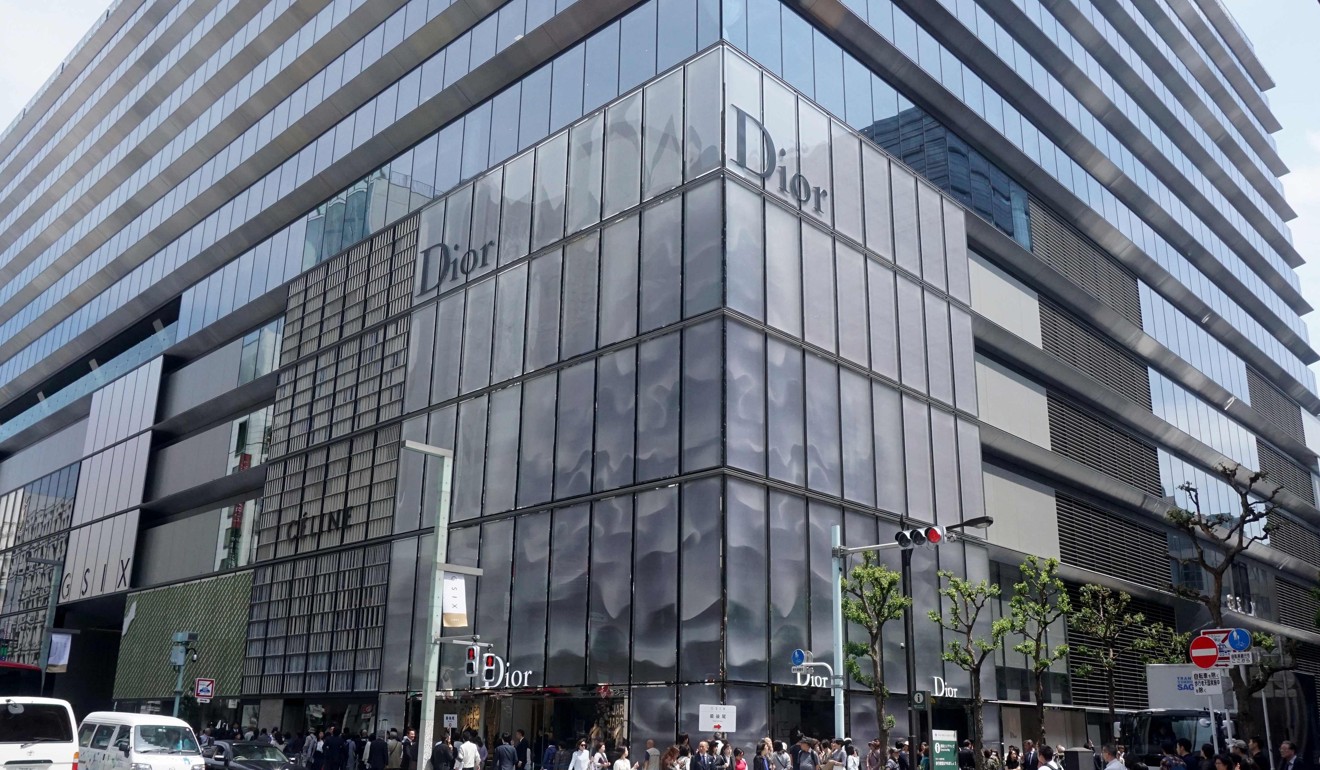 This article appeared in the South China Morning Post print edition as:
How China helped hasten the retail sector meltdown of 2017